changing the way people think about accounting

Whether your business is in central Sydney, Sydney's Surrounding Areas or regional NSW, we can provide an outsourced service to meet your needs.
Remote Areas Are No Problem For Our Virtual CFOs.


We know from experience that business owners get much greater value working with our expert Virtual CFOs rather than utilising a full-time, on-staff CFO.
Typically, small, and mid-sized businesses have a bookkeeper in their team and utilize a tax accountant a few times a year. This model typically leaves a lot of money on the table. By bringing on a Virtual (part-time) Chief Financial Officer (VCFO) these businesses can utilise an experienced accounting professional on their team, just like bigger companies do to manage the company's finances professionally and proactively.
Outsourcing these services will mean that you and your team can spend more time dedicated to the successful operation of your business and be confident that the financial side of your business is being handled by a skilled professional who is optimizing your business profits, processes, and optimising your financial situation to improve your growth.
Our VCFO service addresses the key financial areas in the business, including profitability, managing growth, cash flow, budgeting, strategic planning, business systems, staffing and operational issues.
We work with you at a frequency determined by the needs of your business which could be weekly, fortnightly, monthly or quarterly, it's up to you.
We can assist with the preparation and analysis of monthly reporting packages that we would customise for your business. Monthly reporting items include:

Profit and Loss
Balance sheet
Cash flow forecasts
Key Performance Indicators

We can attend to any other special accounting needs you might have in your business
Just because your business is not big enough to afford a full time CFO does not mean that you can't get those expert services and so this is where a Virtual CFO comes in.
We are different to traditional accounting firms and hiring a  CFO in house:
You have access to experienced financial experts that are working across many industries and can see trends and apply learnings from other business types to your business.

We provide expert help with pricing, costing, margins, targets, interpreting management accounts and providing you with useful reports that you and your staff can easily understand.

Nothing is outsourced to overseas companies, all work is completed in Australia.

We offer a Five Star Service at a Three Star Price. We do this by having low overheads and also by only giving you exactly what you want/need. We aren't sitting in your lunchroom shooting the breeze, reading the newspaper as we have no downtime where we aren't working on your business.

You don't have to employ a full-time or part-time CFO to do the same job, freeing you from the responsibilities and on- costs of employment.

We offer fixed price services that come with unlimited questions, so you are not getting billed by the hour and so will have no hesitation in calling us for assistance. 
questions re your Business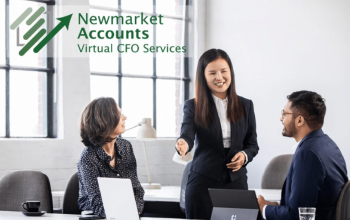 Our Virtual CFO Service Provides You With An Experienced Team At An Affordable Fixed Cost!
Our Virtual CFO service may be a perfect fit for you if:
you' are growing service and product based business that now needs professional financial advice but cannot yet afford a full – time CFO or controller
 you' are an existing business that's looking to replace an existing CFO and don't need an on-site CFO on a daily basis.
We offer three different service levels, each with additional a-la-carte services that can be added on, so you only pay for exactly what you want and need. 
Level 1: Virtual CFO (Strategic Service)
Our Virtual CFO service partners you up with a remote team of Accountants, CPA, and a Tax Partner who work with you to help guide your business to success. There is a lot of redundancy so nothing ever stops ( even when someone is sick or takes a vacation).
You'll have one distinct point of contact, a project manager of sorts, which will enhance efficiencies such as time, money, and management. If you are a growing service – based business that now needs professional financial advise, but cannot afford a full-time CFO or Controller, our virtual CFO services are a perfect fit.
How much does a full-service Virtual CFO cost?
The cost of hiring a full-time CFO can range from $150,000 to $300,000 per year plus vacations, bonuses and other benefits. Our virtual CFO services provide you with the experienced strategic support you need, at an affordable fixed cost. Our average Virtual CFO package costs $1,500 per week (less than $80,000 per year). For a breakdown of our Virtual CFO pricing options, visit our packages page.
What do Virtual CFO services include?
Service includes: Weekly meetings, forecasting, company- wide KPIs, setting up 
Bank relationships 
and much more.
Level 2: Controller (Proactive Service)
Our proactive controller service partners you up with an experienced controller who works with you to help guide your business to success. If you're growing service- based business that now needs professional financial advise, but cannot afford a full- time controller, our controller services are a perfect fit. Our controller services provide you with an experienced support for tax returns, strategic planning, accounts payable and receivable, and detailed forecasting —all at the fraction of the cost of a full-time controller. We get into more strategic cash flow management and dynamic forecasting. 
If you're ready to scale, this kind of dynamic forecasting is a critical component of your future growth. 
Level 3: transactional (Reactive Service)
Our Transactional service provides you with traditional accounting services such as preparing your monthly financial statements –including balance sheets, industry financial comparisons, and more. This service gives you the basics of what you need to efficiently run your business and sets the foundation for growth as these services are provided with a greater goal in mind and are the building blocks for producing the valuable data you need to be able to further down the track enables you to analyse your data to found our what levers to pull and wheels to turn in order to optimise your business performance, growth, and profits. We lay a solid foundation to help your business accelerate.
For a breakdown of our Virtual CFO pricing options, visit our packages page.
Give us a call and we can work out how to assist you build your business and the lifestyle that you want.