A new Way to think about accounting and CFO Services, Virtual CFO Hobart

Whether you are in central Hobart, Hobart's Surrounding Areas or Greater tasmania, we can provide you with a 5 Star Service for a Three Star Price.




Our team provides Superior value over having a CFO on staff.
How Do Virtual CFO Services Work?
Our Virtual CFO service partners you up with a dedicated CFO and a team of virtual accountants, CPA and tax professionals who will work with you to help guide your business to success. 
Our service includes more than accounting and basic bookkeeping; we provide comprehensive financial reporting, forecasting and a variety of tax services for our VCFO clients, ultimately providing the financial peace of mind, optimisation of financials and improved profits that every business owner wants.
Integral to this is our guidance throughout the year from a tax planning perspective so your business doesn't have any surprises at the end of the year! Also our continued input means you get the best result, not a band-aid at the bottom of the cliff, with us involved the driving is set on autopilot and we are traveling quickly down the road to success.
We provide Virtual CFO services for information technology companies, logistics, e-commerce, and other service and product based business. If your business is growing business and you could use the help of a professional financial consultant, you will find that our Virtual CFO service would be a perfect fit. 
questions re your Business?
Talk to Us When it suits You.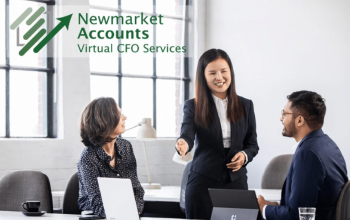 ✔✔✔✔✔...Virtual CFO
✔✔✔✔......Accounting Services
✔✔✔.........Financial Analysis
✔✔............Tax Planning
✔...............Bookkeeping

Newmarket Accounts excels at every type of financial service to help you grow and succeed. Our premium Virtual CFO service provides businesses with an optimum return on investment.
Well, let's hear what Our customers think ...

"As a sole director and a shareholder with a multi-million dollar turnover, I need regular; accurate; timely financial information to help guide my decision making in more complex areas of my business activity.The Newmarket Accounts Team took on a number of projects to help us improve the efficiency of our business processes through an innovative set of financial analysis tools that reviewed our routine practices.As a result, our financial management team is not only able to source to previous critical unavailable data but we are also able to utilise the new systems in place to significantly increase efficiency and our profitability."
I've met Sally as her customer for more than two years. She advises me of the fundamental of financial. It is very helping my financial problem. The relationship we have is more of friends now rather than just clients. I feel comfortable to text or call our accountant Sally and ask any questions at any time - and finally, we love the proactive approach to save us tax!
Sally was extremely helpful in answering all the accounting queries we had. She understood our situation thoroughly and provided the correct advice and next steps. She also provided the right guidance on the documentation requirements for taxation book keeping. She was very patient in her approach and very thorough in her assessment. I would highly recommend Sally for any taxation related inquiries.
Sally was integral to the restructure of our policy and procedural framework, providing expertise knowledge and guidance throughout the process. I would recommend Sally to businesses looking for innovation and streamlining of their organization.
Sally provides a personal, professional service. She has answered my questions and explained various tax related issues to me in a meaningful, non-technical way which allows me to understand the concepts. I would recommend her to anyone who is looking for an accountant to handle their tax issues.
Sally has a wealth of knowledge combined with a matter of fact yet personable manner and explains even the most complex of accounting matters in an easy to understand way. I highly recommend Newmarket Accounts to those who are thinking of seeking professional accounting services without the jargon or simply to provide a health check on current accounting matters.
Newmarket Accounts Team helped me set up my business. Advice was great and so were the tips and follow up. Would thoroughly recommend Newmarket Accounts to anyone.
Professional and with full accounting knowledge. Best accountant I have ever met. Very reliable. Efficient. Highly recommended.
Sally takes a personal interest in identifying her client's needs. I really appreciate the courtesy and efficiency with which my affairs were managed. I do not hesitate to recommend this business.
We've worked with Sally Xia for two personal tax returns. All dealt with great manners, patience, and efficiency. So well done and certainly recommend her service!
Highly recommended, Sally is very responsive to question that we have and get our company tax return efficiently.
I had a great experience with Newmarket Accountants! I had an unusual case as I am a non resident of Australia and, since departing, wanted to withdraw my Superannuation (D.A.S.P). My Super accounts were a bit of a mess and the government website would not allow me to file my claim. I had tried contacting other accountants for help but I was turned away.Although I was overseas and in a drastically different timezone, communication was great and I felt well looked after. And I ended up getting my Super back. Very grateful for the help I received.
We love assisting business owners optimise their business and so give us a call to see how we can help you accelerate your business growth and drive up your profit…