Virtual CFO's are Fast becoming the norm in accounting

If your business is in Downtown Brisbane, Brisbane's outer Suburbs or regional Queensland, we can provide a Virtual CFO service that will deliver fantastic results.



The world's CFO and Accounting world has rapidly changed where people have realise they can get Financial expertise for a fraction of the price of hiring a full time CFO by using a Virtual CFO.
A traditional CFO (Cheif Finacial Officer) typically is the head of the accounting team in a company and they plan the financial future of the company and utilise an accountant and bookkeeper to provide them with the data about the company's current financial situation. Using this data, the CFO creates insightful reports to support the business decision-makers, and or often making these key decisions themselves.
A Virtual CFO (VCFO) offers all the expertise and knowledge of a CFO and delivers it when the business needs it and tailors their services to suit the business needs. They provide small and medium-sized businesses with expert-level advice, financial planning, strategising and reporting – all without the expense of hiring an actual CFO. A VCFO typically manages several business accounts, and his or her cost (salary expense) is split across multiple business entities with the benefit that your business only pays for the functions that you need.  

What's the difference between a VCFO and an Accountant?


You already may already have an accountant and say to yourself,  "Why would I need to bring on a Virtual CFO?"
A VCFO and an Accountant are not interchangeable, they perform very different roles within your business.
Accountants are typically looking in the past at all your previous transactions and accounts, a Virtual CFO on the other hand reviews this past information and develops a plan to improve your business and make it more profitable, developing a secure financial future where you are in control of your business.
Adding a Virtual CFO to your Business will greatly enhance your businesses potential for success.  Our resolution is to provide the best Virtual CFO services in Brisbane, Queensland and of course the rest of Australia.
We go the extra mile and listen to what You want and will be guaranteed to exceed your expectations and deliver fantastic results.
Ask us a Question via email.
Talk to Us in a Teams meeting.
Talk to Us over the Phone.
Talk to Us over Our Live Chat.
Click on the Live Chat Agent in the bottom right of your screen.
Review or Guide or Case Study Downloads.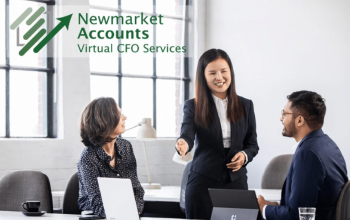 Virtual CFO Services give You An Experienced Team At An Affordable Fixed Cost!
Our Virtual CFO service is a perfect fit for Your business if:
You need professional financial advice but don't have the need or budget to support a full – time CFO or controller
 You are looking to replace an existing CFO and realise that you don't need a full time CFO at your premises on a daily basis.
We offer three main service levels as Virtual CFO's, with additional a-la-carte services added to create a custom package to give you exactly what you want and need. 
Level 1: Virtual CFO (full-service)
Our Virtual CFO Team of a VCFO, CPA, and a Tax Partner and a Bookkeeper will work with you to help guide your business to success. 
You'll have one point of contact who will manage everything for you and provide the support and guidance that you need.
  Our Virtual CFO Service is the one that provides the best value/ return on investment (ROI).
Level 2: Controller Service (Medium Level Service)
Our controller services provides you with experienced support for tax strategic planning, tax planning, accounts payable and receivable, and detailed forecasting at a far smaller cost of a full-time controller. We provide strategic cash flow management, dynamic forecasting and i
f you're ready to scale, this kind of dynamic forecasting is a critical component of your future growth. 
Level 3: transactional Service (Selected Services to cover Essential Business Functions)
Our Transactional service provides you with traditional accounting services such as preparing your monthly financial statements –including balance sheets, industry financial comparisons, and more. At this point, we're not just assisting you with tax returns, but also with more strategic planning. 
For a full breakdown of our service types and pricing options, please visit our Packages page.
We utilise a simple process of making strategic tweaks to a chart of accounts by using post notes to complete this process with you.
By doing this we can logically structure your accounts to better understand your products and services margins and their profitability.
Once this change is completed, your accounting software's reporting capabilities can be utilised to deliver the financial visibility you need to make informed business choices that will make your company more profitable. 
We love assisting business owners optimise their business so it can become even more profitable. 
Give us a call if you would like to know more.